This is the ultimate air cleaner kit for S2000 that not only forcibly introduces fresh air into the F20C, but also lowers the intake air temperature and improves the accelerator response by creating an air reservoir in the air chamber.

By improving the intake efficiency, exhaust efficiency, and ignition efficiency in a well-balanced manner, engine characteristics can be further extracted and power can be increased. J's Racing S2000 Carbon Tsuchinoko Chamber has a high "intake duct" dust collection capability that forcibly introduces fresh air from the bottom of the bumper. Nevertheless, "High performance air cleaner & box with low intake resistance, by making these S2000 exclusive design, it becomes possible to inhale the air whose temperature is significantly lower than normal, that is, high density. Also, by introducing a "Tsuboko-shaped air chamber", the air accumulated in the chamber is led to the throttle at once when the accelerator is turned off and accelerator response can be significantly improved.

This is S2000's ultimate air cleaner kit that is effective in all speed ranges from the street to the circuit.

Fitment:
Notes:
The parts for the installation and dedicated air filter are included in the kit.
Incision of bonnet back, genuine air guide, genuine bumper grill is necessary.
Since professional technology is required for installation, J's Racing recommend entrusting it to a pro shop.
Although there is a hole for draining water, avoid running in situations where a large amount of water is sucked in at once.
It is not possible to guarantee any engine trouble or accident (including accessories) after installation. Some third-party strut tower bars can interfere with their handling. You can use J's Racing tower bar without any problem.
J's Racing Type-V hood does not require any modification.
A part of the stock radiator shroud has to be cut.
A model without the bleed nipple is available for the secondary air / low-by piping.
The stock black performance rod on the back side of the beam has to be removed.
Proposition 65

WARNING: Cancer and Reproductive Harm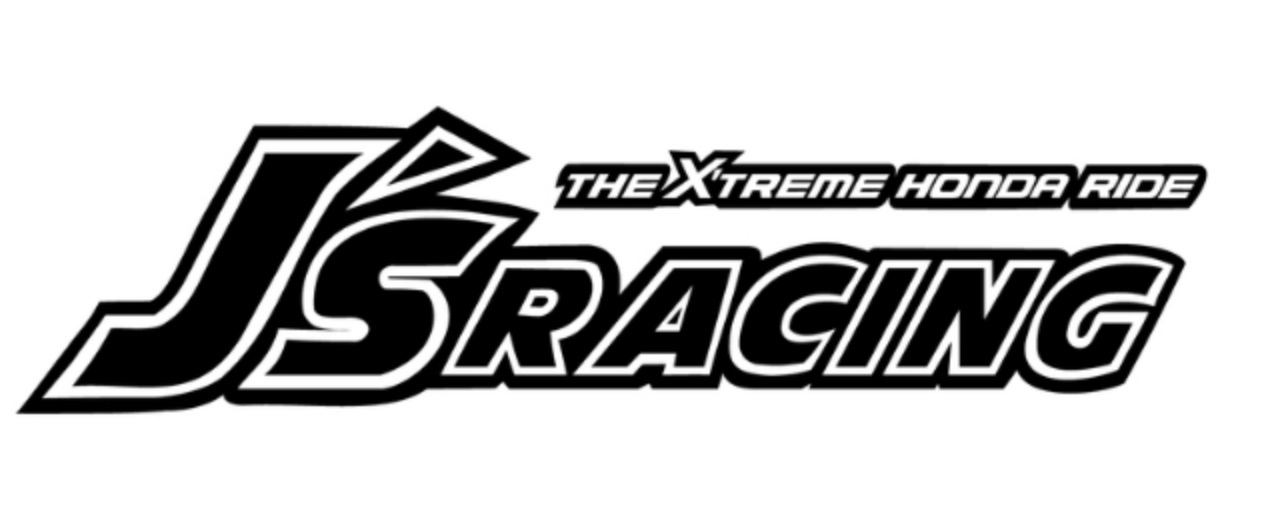 What is J's Racing?
J's Racing was founded in 1989 in Osaka, Japan as a tuning shop specializing in developing performance parts for Honda vehicles. Since its inception, J's Racing has tuned hundreds of Hondas and developed and sold a wide range of performance racing products for both Honda and Acura models. Its mission was and still remains to offer products and services that make customers of any generation happy.
J's Racing USA was established in 2011 in Signal Hill, California as a 100-percent-owned subsidiary by the J's Corporation. It was started to promote the sales of its products and provide further customer service to the North American market.
Racing and Track Participation
Apart from tuning vehicles, J's Racing also actively hosts track events for its customers and participates in many forms of motorsport like Time Attack and Endurance Racing worldwide. J's Racing is perhaps most known for its participation in the Super Taikyu Racing Series in Japan every year and also for being a sponsor for several other track events. The company's demo cars along with its customers' cars are frequently featured in magazines in DVDs as well, further promoting the brand's solid reputation.
Dedicated to Quality Products
When it comes to research & development, J's Racing has completed numerous quality tests at racing tracks. All J's Racing products and tuning services are the results of these countless assessments on test courses. This has helped the company to continue improving its quality under stringent standards. J's Racing's uncompromising stance has been consistent since the very beginning and is likely one of the reasons why their products are so well received all around the globe.
J's Racing is dedicated to meeting and exceeding the very high standards that it sets for itself before releasing any products to market. The company's strict philosophy has resulted in worldwide popularity and respect from North America, Asia, Oceania, and Europe.
J's Racing Parts at Vivid Racing
Vivid Racing carries a wide assortment of performance products and accessories from J's Racing for your Honda or Acura. Our inventory includes air filters, big brake kits, wheel spacers, steering wheels, complete body kits, shift knobs, aerodynamic parts, headers, mufflers, and much more! The list goes on and on, as J's Racing has everything you need to upgrade your ride. If you have any questions regarding the items listed above or have trouble finding what you're looking for, please call us at (480) 966-3040.