This product is for Racing Competition only and is not legal for use in highway or street vehicles or other non-racing competition off-road vehicles.
Purchasing this product requires you to sign our Vehicle Compliance Waiver here.


We have built this kit to reliably extract the most horsepower from your new rzr xp 900. These parts are all tuned and matched together. We have extensive dyno tuning involved in our fuel controller map to ensure when you plug it in it will work perfectly.

Exhaust info:We offer our kit with three different exhaust options. We chose these exhaust because our testing has shown best results with them as well as being made for long lasting durability. Our Alba Racing slip-on and the Muzzys full system make about 1 more horsepower than the SLP. However the SLP is a few decibels quieter. If noise is a concern use the SLP. Both the Alba Racing slip-on and the SLP slip-on are maintenance free. The Muzzys will require occasional repacking.

Intake info:For sand only use K & N filters with outerwears.For all others use Uni filters.The inbox kit makes +1.5 more than the drop in filters due to the increased surface area.

Optional air box super seal. This is a seal that seals your air box lid to the airbox. This is not required but helps keep dirt out of the airbox. See pic.

Features:
10hp over stock
Installs easily in under 2 hours
Deep performance tone
For less noise use SLP exhaust
Proven performance and reliability
Alba Racing slip-on or SLP exhaust
Alba Racing intake kit (your choice)
Alba Racing fuel controller with dyno tuned mapping
Fitment:Notes:
Not for use or sale in California
Pictures are for marketing purposes only, actual product may vary.
Proposition 65

WARNING: Cancer and Reproductive Harm
Make

Vehicle

Model
Submodel
Year
Engine
Notes
2011-2018
Polaris RZR 900


RZR 900
2011-2018
2011-2013
Polaris Ranger RZR XP 900


Ranger RZR XP 900
2011-2013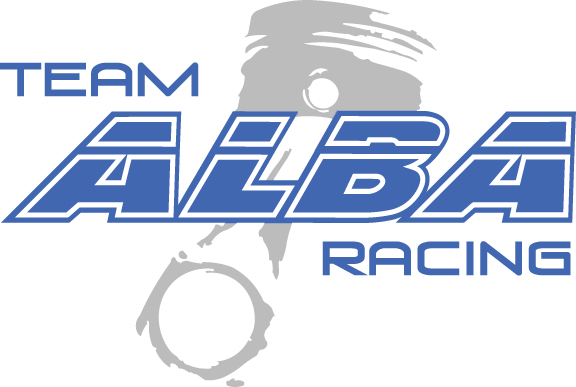 What is Alba Racing?
Alba Racing offers some of the industry's finest ATV and UTV products at an incredible value. The brand caters to everyday off-road enthusiasts in the United States and all around the globe, in addition to the hardcore racers of the SCORE, WORCS, GNCC, and BITD series. The company ships parts to customers in Australia, Europe, South America, Canada, and Africa on a daily basis. No matter where someone is in the world, Alba Racing is willing and able to get that person the quality parts they need.
When you purchase parts from Alba Racing, you not only get some of the best products on the market but receive personal customer service and technical advice. This is the key that brings customer after customer back to the company time and time again. Alba Racing takes pride in a personal customer service experience and always being there for the consumer.
What does Alba Racing Offer?
Alba Racing has over 30 years of experience in the industry and understands the need for affordable quality products. It utilizes its extensive expertise to set the performance bar high and deliver budget-friendly parts. Its lineup of products includes wheels and spacers, clutch kits, camshafts, gauges, driveshafts, flywheels, bumpers, fuel covers, and much, much more!
The folks at Alba Racing know what it takes to finish and win the race! After all, Team Alba Racing has been working with factory race teams to design, build, and prepare race engines for more than three decades. This includes the Suzuki desert team, Can-Am engine for Greg Rowe's winning Baja race, factory Polaris RZR core race engine, and MX motors for Team Yamaha. Alba Racing also provides race prep for Honda's desert racers, Team Matlock.
Find Alba Racing Parts at Vivid Racing
If you are looking to upgrade your ride and amp up its power, Alba Racing has what you need. Vivid Racing carries a wide selection of products from Team Alba's lineup to take your quad or side-by-side to the next level. If you have any questions regarding the parts above or are looking for a particular item, please call our expert sales team at (480) 966-3040.
At Alba Racing we stand behind our products and craftsmanship. All of our Alba branded products come with a 1 year (from the original purchase date) no questions asked warranty. Beat on it, race on it, if you can break it, we will warranty it. Alba Racing has the sole discretion to repair, service, or replace any alleged defective product to original functionality. You must be the original purchaser and must have a copy of your original invoice. Our warranty is not assignable or otherwise transferable to a secondary owner. In the event of an alleged defect in material or craftsmanship, Alba Racing's responsibility is strictly limited to repair or replace the defective product. Alba Racing has no other obligation expressed or implied. Alba Racing is not responsible for; actual or alleged labor, transportation, or other incidental charges. Alba Racing is also not responsible for actual or alleged consequential or other damages incurred by use of any Alba Racing products. To initiate the warranty process the customer must send Support@teamalbaracing.com definitive pictures of the alleged defective product. The pictures need to clearly show the defect or failure. If we are not able to definitively determine the product is defective we may ask you to send more pictures or videos. Alba Racing may also ask for the product to be returned to us for further inspection if we are not able to see the failure via picture or video.

Liability Clause:

Alba Racing's liability for losses or damages, arising out of any cause whatsoever, is limited to a full refund of the purchase price, or at our option, repair or replacement of part(s). Alba Racing shall not be liable for any consequential or incidental damages which may arise and/ or result from modifications sold, performed and/or installed.