This product is for Racing Competition only and is not legal for use in highway or street vehicles or other non-racing competition off-road vehicles.
Purchasing this product requires you to sign our Vehicle Compliance Waiver here.
Stainless Works Camaro performance systems are modular and available in multiple configurations. Whether you want a simple axleback, catback, headers to factory mufflers or full performance system from headers to tips, they have you covered. They take their years of experience, and inject that knowledge into creating performance systems that maximize horsepower, torque and sound. Each system is designed for the specific vehicle with distinct features to get the most performance possible along with great fitment.

Made to withstand grueling engine conditions, Stainless Works exhaust and headers are fabricated from 304 stainless steel, which not only resist corrosion, but is more durable than its aluminized steel or 409 stainless steel counterparts.

The 2016-2020 Chevy Camaro automatic transmission vehicles are equipped with an AFM (Active Fuel Manangement) valve, which is located on the exhaust near the rear tires. This valve regulates flow and sound to a degree by opening and closing during vehicle operation. Stainless Works has designed a 3" hi-flow optional replacement that works in the same fashion. They also offer a valve-delete which houses the valve motor, acting as a ground which disables the functionality altogether.

The new Chevy Camaro has an available upgrade called Dual Mode Performance Exhaust, which uses 4 tips under the bumper as well as an additional valve. Stainless works has used theirr same 3" hi-flow valve technology to retain the functionality of this valve which acts much like a cut-out, and closes off part of our muffler allowing you to go from mild to wild with a push of a button.

16-20 Camaro SS headers feature port-matched flanges and mandrel-bent primaries and leads. These headers easily align to your existing factory connection point. The Camaro SS 2016-2020 System includes adapters for both Factory and Performance connections, making it easy to install whether you have the stock exhaust or our Stainless Works Performance Exhaust Systems. The Stainless Works leads include either full valve support or a valve delete plate that allows you to mount the electric motor and alleviate any AFM engine codes on the dash.

Connections:
Factory Connect:

Allows Stainless Works headers or exhaust to easily bolt to the factory exhaust or manifolds respectively. They connect to the factory location which is necked-down to accommodate fitment.

Performance Connect:

Designed to take advantage of performance gains not possible with the standard factory connection point. Both Stainless Works headers and Stainless Works exhaust are used in this configuration.
In the case of the 2016-2020 Camaro, they have developed a system which uses an x-pipe to create a true-dual system which doesn't neck-down or crimp like the factory exhaust.
Features:
Connection: Factory & Performance Connect (Adapters Included)
Primary Tube Size: 1 7/8"
AFM Valve: Delete (includes ground for houseing motor)
Includes High Flow Catalytic Converters
304 stainless steel construction
TIG welded for strength
Mandrel bent (no buckling) for optimal fl ow
3" diameter lead pipes
Features merge spike which optimizes flow and scavenging
Port-matched durable 3/8" thick flanges
Other Part Numbers:
Stainless Works #sswCA16HCATST

Proposition 65

WARNING: Cancer and Reproductive Harm
Make

Vehicle

Model
Submodel
Year
Engine
Notes
2016-2020
Chevrolet Camaro
SS

Camaro
SS
2016-2020
8 Cylinder 6.2 Liter
2017-2020
Chevrolet Camaro
ZL1

Camaro
ZL1
2017-2020
8 Cylinder 6.2 Liter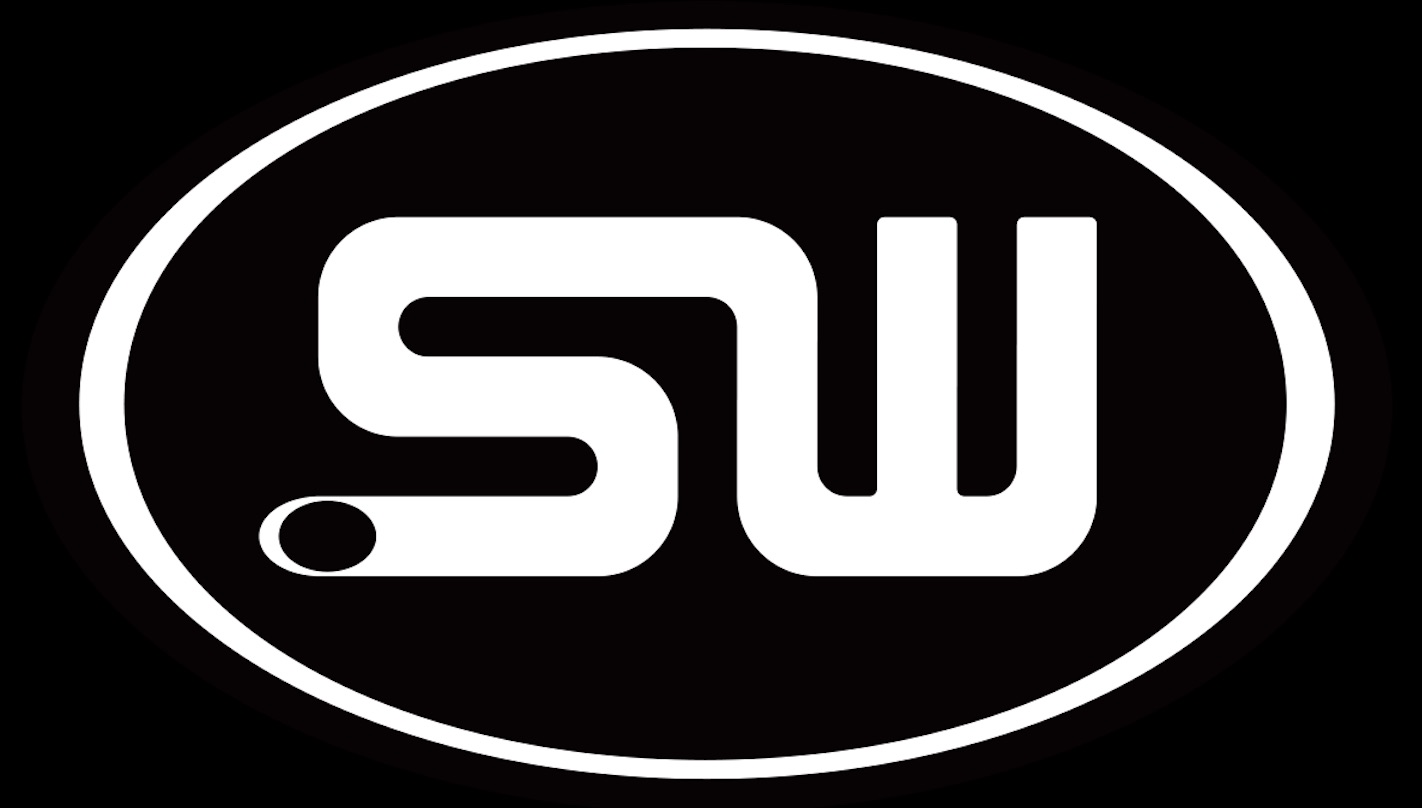 What is Stainless Works?
Stainless Works is an industry leader in stainless steel performance headers and exhaust systems. It offers long-lasting, rust-free performance with good looks to boot. The company designs and manufactures all aftermarket parts on-site right here in the USA. Stainless Works is also a custom job shop that specializes in engineered fabrications – a division it has named MetalFab Group. Its durable, American-made systems and individual components are created to maximize your vehicle's performance, sound, and fuel efficiency. Stainless Works is constantly adding new products to its lineup for a variety of different cars and trucks, including the classics. Each Stainless Works performance system boasts proven power gains through pre- and post-dyno testing. Its selection of power goodies also includes mufflers, universal stainless pipes, exhaust tips, catalytic converters, and complete exhaust kits.
What Makes Stainless Works Special?
Stainless Works' products have a reputation for their premier quality. The brand has engineered its products to withstand severe engine conditions so they do not rust like the cheaper 400 series stainless steel used by its competitors.
Stainless Works exhausts and headers are crafted from high-grade TIG-welded 304 stainless steel, which resists corrosion and is much stronger than those cheaper counterparts. Its products are manufactured with exacting specifications by skilled American craftsmen and new technologies, including CNC Trumpf Lasers, CNC Press Brakes, and a CNC Robotic Cell. Furthermore, the company's in-house processes are available for any custom application you require, including special laser cutting and bending. Stainless Works stands by the quality and workmanship of its products and always strives to improve the experience of the products it offers consumers.
While Stainless Works is primarily known for its complete header and exhaust systems, it also produces a variety of stainless-steel components, like Rod and Header Builder Kits, mandrel bends, tubing, mufflers, exhaust tips, standard header components, and more. The company is also available to develop solutions that will help you customize a system to satisfy your needs using special bends, flanges, adaptors, etc.
Upgrade to Stainless Works at Vivid Racing
Vivid Racing carries a wide selection of performance parts from Stainless Works like catbacks, catless downpipes, exhaust tips, mid-pipes, headers, straight pipes, mufflers, Y-pipes, and complete systems. If you have any questions regarding the products listed above or need help locating an item, please call our specialized sales team at (480) 966-3040.
Stainless Works Store
|
Stainless Works Catback Exhausts
|
Stainless Works Headers
STAINLESS WORKS' LIMITED LIFETIME WARRANTY
Limited lifetime warranty on 304 Stainless Steel products, except two years on Stainless Power products and catalytic converters. (Product must be returned for inspection.) Stainless Works is not responsible for coatings, labor, or shipping on defective or warranty items.
Contact Stainless Works for details. The Stainless Works Limited Lifetime Warranty is provided for automotive header and exhaust products made from 304 Stainless Steel which are designed and developed by the Stainless Works Engineering Group and manufactured by Stainless Works. The warranty covers material corrosion rust through and workmanship under normal usage by our customers. This warranty is extended to the original purchaser of the product sold directly through Stainless Works or an approved dealer.
Exclusions to this warranty include:
Products designed by others including product where any material type, thickness, product shape, brackets, hangers, etc. are defined by anyone other than Stainless Works.
Racing applications of any kind
Damage resulting from abuse including backfire, excessive heat or unusual corrosive conditions
Product made from Aluminized Steel, Mild Steel, etc.(not Stainless Steel)
Warranty Claims shall be made by first contacting the Stainless Works Sales office and obtaining a Return Goods Authorization (RGA) number, before returning any item. You must provide a copy of the invoice or other proof of purchase that you purchased the product from Stainless Works or one of our approved dealers.