The strut tower bar is one of the most cost-efficient upgrades that can be added to your car. Providing a very high degree of benefit in handling and stability that is felt immediately after installing, it is often one of the first modifications performed on a vehicle. By physically connecting the strut towers, the tower bar increases rigidity in that area, allowing the damping system to work as designed and minimizing changes in suspension geometry.The new Tower Bar Plus has an increased cross section area of about 16% compared to our original Tower Bar with torsional rigidity of the shaft increased by about 138%.Features:
Reinforced Lip, Extruded Centershaft
Ultra Durable Steel End Plates
Adjustable Preload
Fitments:
Proposition 65

WARNING: Cancer and Reproductive Harm
Make

Vehicle

Model
Submodel
Year
Engine
Notes
2019-2021
Toyota Rav4


Rav4
2019-2021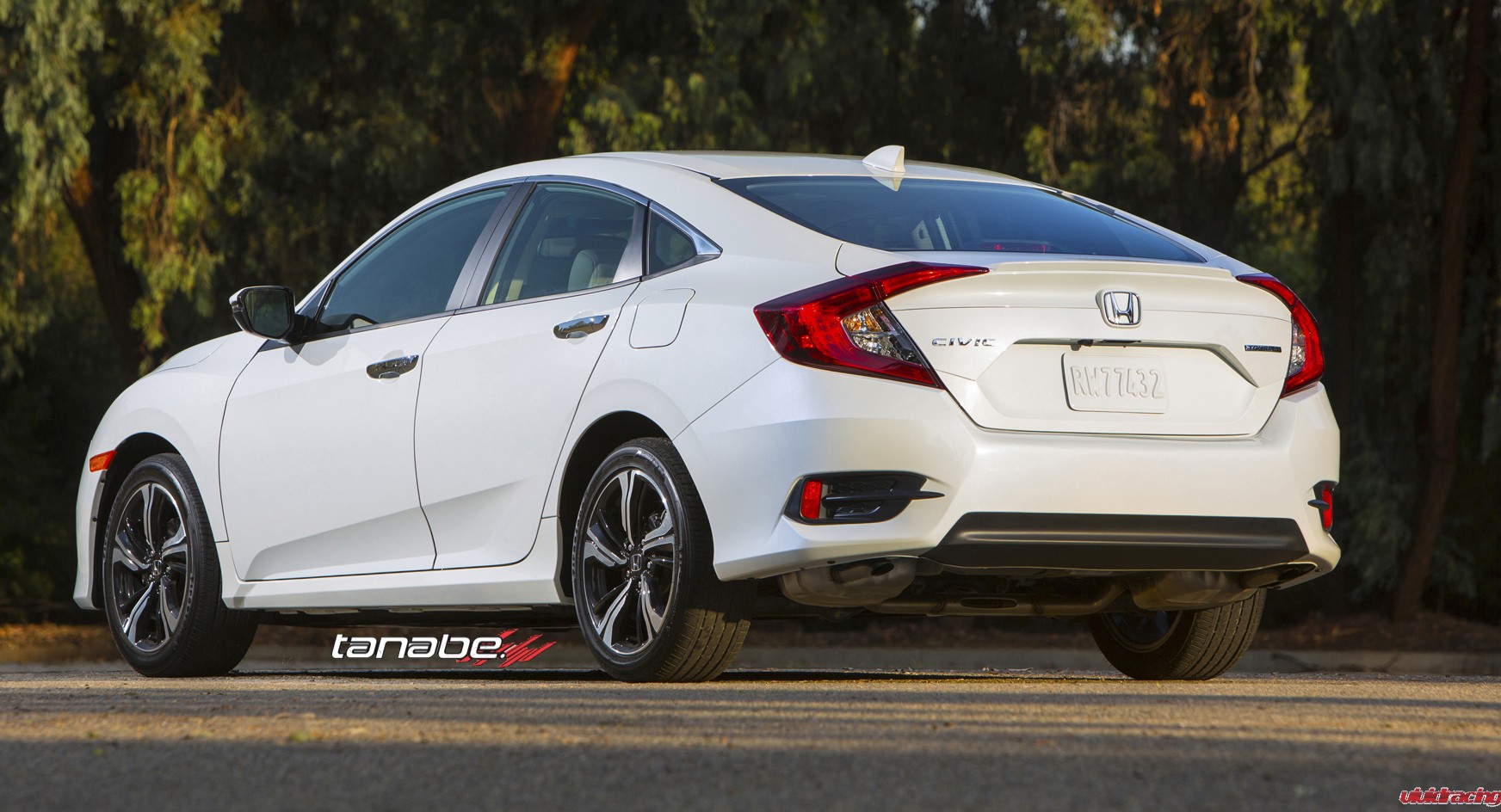 Who is Tanabe?
Tanabe is a Japanese aftermarket brand that was established back in 1981. The company specializes in manufacturing high-performance suspension parts and exhaust systems for a variety of vehicles. Today, they are globally recognized as one of the best aftermarket brands in their segment and are highly sought after by multiple enthusiasts and tuners.
Experts in the Industry
The company has over 40 years of experience in creating quality automotive parts and has consistently created highly precision parts that adhere to the strictest tolerances ensuring a perfect fit. The company is also ISO certified, meaning they have passed all the requirements and standards set by the regulatory commission.
Motorsport Heritage
The company has been actively participating in motorsport racing. This allows them to gather vital data that they, later on, apply to all their products. Hence, they are able to develop parts that are racetrack-ready while still able to maintain their streetability.
Tanabe has created some of the best parts of the market. Their medallion series exhaust system and Sustec Coilover system has become an automotive icon and has been used by various enthusiasts, may it for their daily drivers, show cars, or race cars.
Purchase Tanabe Products at Vivid Racing
If you want to improve the overall performance of your vehicle, then Tanabe is the right brand for you. They offer products for a wide variety of vehicle application and has proven itself to provide products that perform well. Visit Vivid Racing and check out their list of products that would fit your specific needs.
We warrant all of our parts against defects in materials or workmanship under normal use and service after proper installation, (subject to the conditions and exclusions described below) for a period of one (1) year from the original consumer's date of purchase. During the warranty period, we will, at our option, repair or replace the defective part or refund your money. This warranty does not cover labor reimbursement. This warranty is non-transferrable. Replacement parts are warranted from the date of exchange for a period of one (1) year. The following is a non-exclusive list of examples that are not considered defects: failure due to accident or collision, chemical fallout, salt, hail, or other environmental conditions including natural disasters; improper installation, self-installation, or modification of the part; vehicles under manufacturer's recall for a related problem; and misuse or abuse, including off-roading or racing. Due to the racing nature, and extremely high amounts of stress that are placed upon the suspension and drivetrain, Tanabe will honor this warranty on the DRIFT line of products only prior to installation.

THIS WARRANTY DOES NOT COVER INCIDENTAL, INDIRECT, SPECIAL OR CONSEQUENTIAL DAMAGES SUCH AS PHYSICAL INJURIES OR PROPERTY DAMAGE, LOSS OF TIME, LOSS OF USE OF THE VEHICLE, INCONVENIENCE, RENTAL VEHICLE CHARGES, TOWING CHARGES OR ACCOM-MODATIONS RESULTING FROM A DEFECT IN OR FAILURE OF THE PART. THIS WARRANTY REPRESENTS THE EXCLUSIVE REMEDY FOR ANY PRODUCT DEFECT OR FAILURE AND TANABE USA, INC. MAKES NO OTHER WARRANTIES EXPRESS OR IMPLIED INCLUDING ANY WARRANTY OF MERCHANTABILITY, CONDITION OF ANY KIND, OR FITNESS FOR A PARTICULAR PURPOSE. Some states do not allow disclaimers of implied warranties, and in those states any implied warranty that may apply is limited to one year. If any provision of the warranty should be deemed invalid or unenforceable, the remaining terms and provisions of the warranty shall remain in full force and effect.

To file a claim:

You must obtain a Return Authorization from the original place of purchase prior to returning parts for inspection for defects. Returns must accompany the original consumer's sales receipt. The R.A. number must be written on the outside of the carton to be returned. Any carton without a proper R.A number will be refused. An R.A. does not guarantee repair, replacement or refund, only that Tanabe will inspect the parts for defects. Returns must be sent by pre-paid freight. If an inspection is performed and the product is working properly, the customer will be responsible for the shipping return expenses.

Notice:

Warranty is not applicable to the 4.9 LSU Bosch sensor for the Revel VLS Wideband Air/Fuel Ratio Gauge.